Zabeel Park is the biggest and most beautiful Park of Dubai. Zabeel Park is also known as 'Dubai's lungs' this means that the park reduces pollution by absorbing carbon dioxide and other gases release by vehicles in Dubai.
The Zabeel Park is a great place to enjoy the sun shine and play with your family members, friends and kids. In the vast size of park you can find one of the top attractions in the area and that's the Dubai Frame, Here peoples can enjoy the miraculous view of the both older and newer Zones. There are many sections inside the park, each with its own theme and plants that match that theme.
Attractions in Zabeel Park
Also it has many other attractions including an aviary, children's play area, and a large pond where you can do boating. Here is a small food court and has several activities for children, Zabeel park entry fee is just 5 AED (1.36 $ Dollar) that's way you should visit with your loved ones. An excellent location to enjoy a weekend picnic. The park is 50 hectares in size (equal the size of 45 Football Stadiums). The park also features a giant cricket ground and a 30-metre tall geyser fountain.
Tis park also has a number of beautiful fountains and water features, which makes it a great place to go when you want to relax. You can also visit the aquarium, where you can see some of the rarest marine animals in the world. The aviary is another popular attraction at Zabeel Park; it houses more than 400 species of birds from around the world.
If you want to experience a little bit of everything, Zabeel Park Dubai is the place for it. It has a diverse range of activities that will delight your family and make the park a favorite in Dubai. For those who like to jog, the park has boardwalks and a jogging track that allow visitors to exercise in a tranquil environment.
Part A- Dubai Frame – Children's Area – Play Ground
Dubai Frame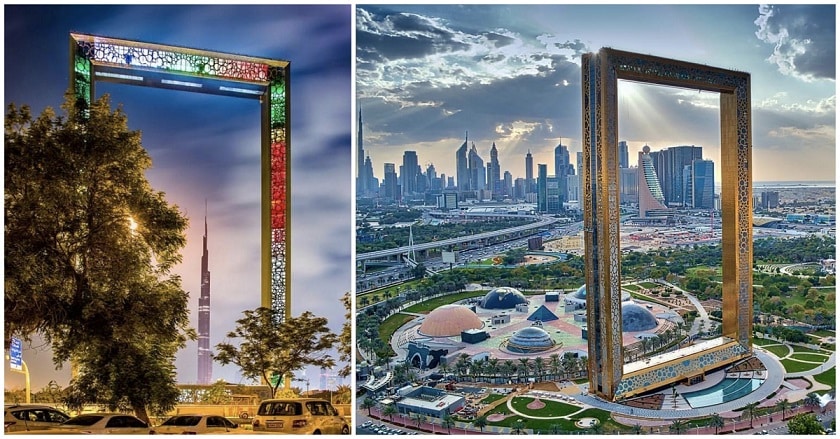 Dubai Frame is located in Zabeel Park, next to the Dubai Mall. The Dubai Frame is the world's largest picture frame. It was designed by Fernando Donis in 2008. The frame measures 2,300 square meters and features a total area of 4,197 square feet (402 m2). It consists of 12 stainless steel pillars that are attach with wire ropes to form a continuous structure; these pillars also serve as supports for an array of artworks from different cultures throughout history and contemporary times.
Architectural information
The Dubai Frame is a public artwork in the shape of a frame. It is construct of steel and glass, having the length of 200 meters.
The main purpose for building this structure was to create an iconic landmark for people who visit Zabeel Park as well as those who live here or work in Dubai Marina area nearby it. However, there are many other purposes behind its creation such as presenting an idea about architecture through material usage (steel) versus structure design (glass).
Observation decks and the panoramic view of Dubai city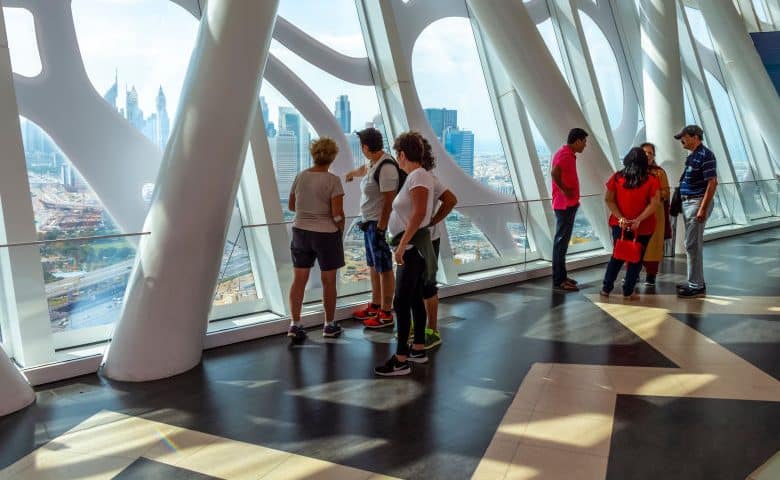 The Dubai Frame is a unique architectural piece of art and design. It is an observation deck that goes up to an altitude of 230 meters above sea level, giving you the chance to see all kinds of things from the most beautiful panoramic view in Dubai city.
Features include:
A huge screen that measures 21x14m (69 ft x 46 ft) and features a high definition LED screen with an immersive experience for its viewers.
A giant slide that takes riders down from their seats at a speed of up to 35km/h (21mph). The slide also has two levels of difficulty so you can choose whether you want to go easy or not!
Activities For kids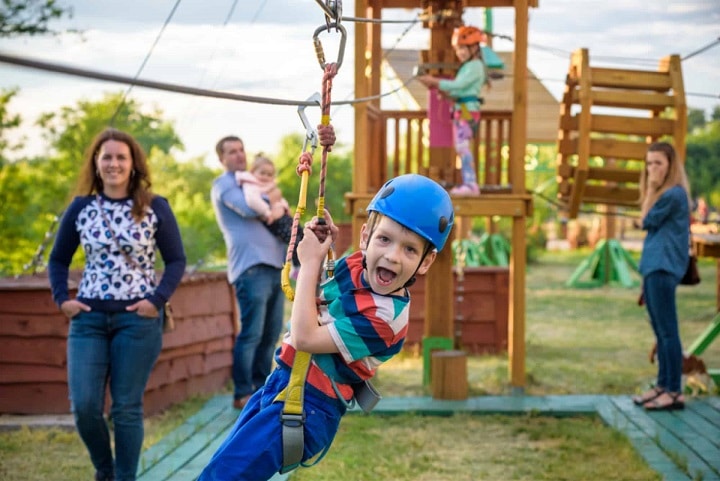 For kids, the park has two sections that are both educational and fun. The first zone features dinosaur fossils, while the other zone features an interactive garden. The park also includes a Dinosaur Park with animatronic dinosaurs. A second section of the park features a glowing garden, which is perfect for nighttime adventures.
Dinosaur Park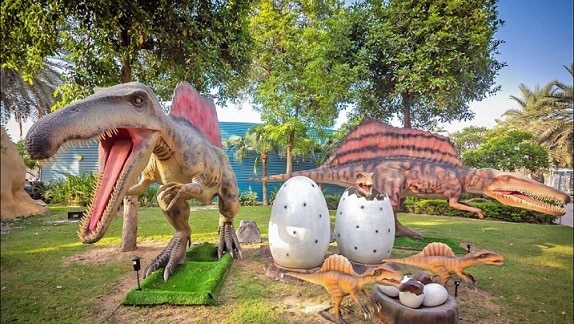 Dinosaur Park is one of the biggest Dinosaur park in Dubai, located inside the Zabeel Park. This park is another great place for kids to enjoy their holidays. The most attractive activity of this park is Animatronic Dinosaurs, kids can feel realistic view with walking dinosaurs, kids get more attraction by the Roar of these dinosaurs. Kids can click images inside the Dinosaurs Egg shells and statues and capture Videos as well.
Best Park for Families and Children's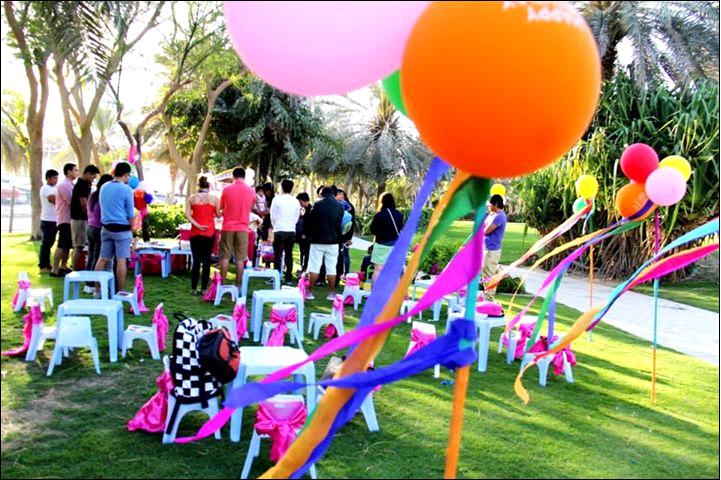 Zabeel Park Dubai is a great place for families with young children. Children's play areas are dedicated to a variety of activities, and the park has barbecue points and picnic chalets. The park has great sports facilities and obstacles courses. Whether you want to play soccer, basketball, football, or simply relax, Zabeel Park offers a safe place for families to spend quality time together.
Zabeel Park is one of the largest public park in Dubai. It is large enough for large crowds and offers activities for families of all ages. The park is also known for its flea market, which is popular with residents of the area. On Saturdays, you can find a selection of bargains from vendors who sell second-hand items at an amazing price.
Take a look at Dubai Creek Park
B Area
Dubai Grand Glow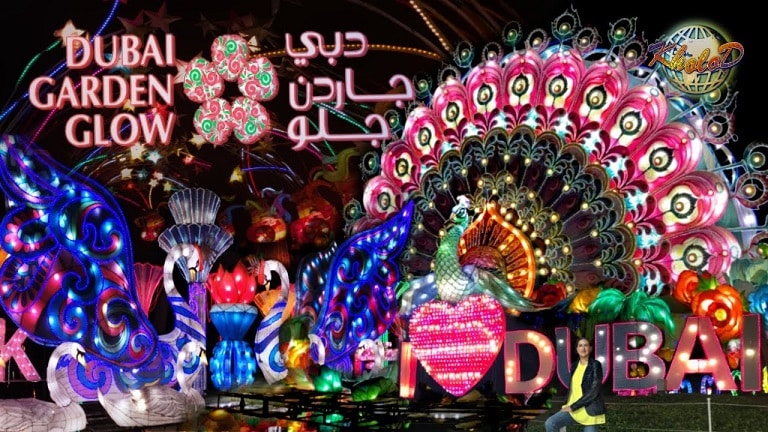 If you're looking for an event that's a little out of the ordinary, then Dubai Grand Glow is perfect for you, it consist of more than 10 millions LED lights . The Grand Glow situated at Zabeel Park in Dubai, its tickets cost Dhs70 per adult and kids under 3 years can get free entry. It promises to be one of the most exciting events yet, with hundreds of shape-shifting light sculptures set up around the park.
The Dubai Grand Glow event is a new addition to the city's cultural calendar. It aims to bring families together by creating opportunities for fun activities and entertainment while also promoting sustainable living through eco-friendly initiatives.
The event will be held from (Sunday to Friday 5.00 PM to 11.00 PM), (Saturday & National Holidays 5.00 PM to 12.00 Midnight) and tickets can be purchased at the entrance gate or online.
Checkout: Best Desert Safari Dubai Deals & Packages
The Zabeel park gates for Entrances and Parking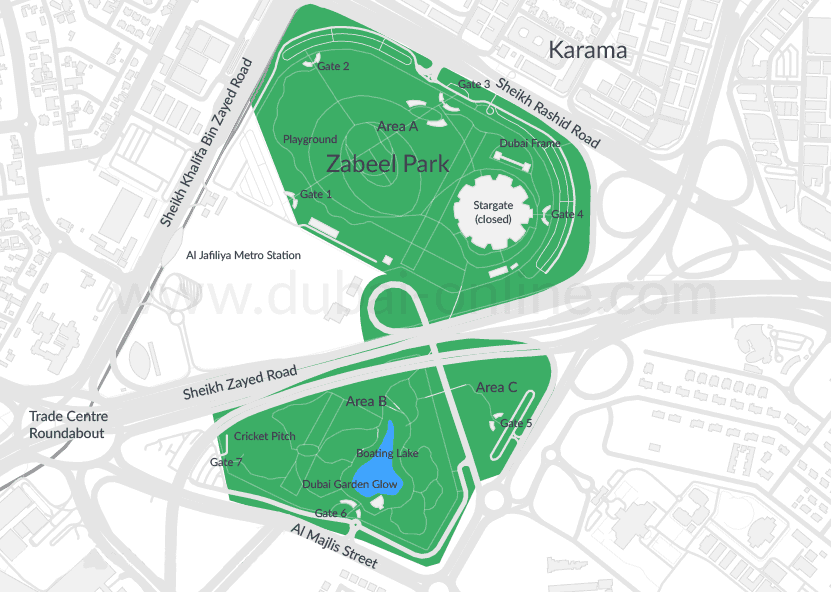 The Zabeel Park have 7 gates that can be use to enter in the park.
The Zabeel park gate 1 is located near Zabeel Palace, closest to Max Metro station and suitable entrance for playground.
Zabeel Park gate 2: the main entrance to the park is known as Gate 2 (which also serves as its exit).
Park gate 3 is at Shaikh Rashid Road, Near to Karam, Footbridge.
Zabeel Park gate 4: this gate is use as an entrance of the Dubai Frame, serves as only pedestrian entrance into the Park which you will find no trouble finding parking space at any of those four gates if you want to drive into the park.
Park gate 5 normally useable for entrance in C Block of Zabeel Park
Zabeel Park gate 6 situated on Al Majlis Street Side, Normally use as an entrance of Dubai Garden Glow
Zabeel Park gate 6 also used as an entrance of Dubai Garden Glow, situated on Trade Center Roundabout
Park gate 4 is the only pedestrian-only entrance to the park and it's located next to Qasr Al Hosn Bridge over Creek Creek within DIFC Noor Dubai District Council Area. This means that you'll need your passport when you arrive here! If you're planning on driving into this part of town then make sure that parking tickets are paid before leaving your vehicle overnight!
If you're driving into the park then Gate 2 is the best place to start. From here you can see Zabeel Palace, which is convert into a museum.
Zabeel Park Timing and Pricing
The park is open each Day, Monday to Thursday it timing is 8.00 AM to 10.00 Pm. Friday to Saturday timing is 8.00 AM to 11.00 PM. Zabeel park timing may varies during weekend and festive days.
Zabeel park ticket price is (five) 5 AED entry fee for adults, but this fee is waived for children under two and disabled individuals.
This ticket is not applicable for Dubai Frame and Garden Glow they have Separate Entrance Tickets. If you have ticket of Dubai Frame then your entry is free into the Park.
You can spend at least a couple of hours exploring the park, so make sure you take your time and visit Zabeel Park.
There are several different sections in the Park, and these are attach by pedestrian-friendly suspension bridges. The park also has an internal train, which is a great way to move around the park. Each section also has special areas for kids to play. During the winter months, the park is even more beautiful.
If you're looking for a comfortable place to stay in Dubai, Zabeel Park offers a great location. It's convenient for many activities and is close to the World Trade Center. There are also multiple public transportation options nearby, including the Red Line and the Gold Souq Bus Station.
How to get Zabeel Park by Public Transport
If you want to get there don't worry, you can easily get there by public trance port.
Following are the transit routes that passes near to the Zabeel Park
BUS: 10, 21, 27, 88, X92
Metro: M1
Bus Stations near Zabeel Park
World Trade Centre Hotel – 02           12 min walk
VIEW Al Jafiliya Landside Metro Bus Stop – 1        17 min walk   
VIEW Al Jafiliya Seaside Metro Bus Stop – 1           19 min walk
Metro Stations near Zabeel Park
Oud Metha Metro Station      25 min walk
VIEW Al Jafiliya (also called Max) Metro Station    28 min walk
Conclusion
Zabeel Park is a great place for family fun and entertainment. The park has many entertaining activities specially for the kids like an aviary, children's play area, Dinosaur Park, Dubai Frame, Garden Glow, a large pond where you can go boating, and even a small food court.  The main entrance to the park is called Gate 2, while the gate close to Zabeel Palace is Gate 1. The gate close to the Jebel Ali/Al Khail Road is Gate 3. You can use these gates to enter in the Park by car or bicycle. Gate 4 is the only pedestrian-only entrance to the park. You will have no trouble finding a parking space at any of the four gates if you want to drive into the park.
You might want to Read : Madame Tussauds Dubai – Stunning Celebrity Wax Museum – Read Golden Guide