Duration: 06:00 Hrs (Approx)
English/Arabic Tour Guide
In term of tourism, the great City of Abu Dhabi is one of the World's best places to visit. Despite being the neighbor of world busiest city, Dubai Abu Dhabi successfully retains its charms, elegance, and beauty and is never overshadowed by the city of Dubai. There are many world records that Abu Dhabi has under its name like the largest handmade handloom carpet, high tea at the World highest place, and adrenaline pumping Ferrari world. Abu Dhabi City Tour is not to be missed if you are on your holidays.
The city has a spectacular view of the beautiful skyline while enjoying boating at the Persian Gulf along with the breathtakingly magnificent architectural wonders. This mesmerizing city is a heaven for all of the shopaholics as it offers many shopping malls. The list just does not end here as the city of Abu Dhabi is proud to present its manmade Yas island and its water park is the second best water park in the World.
Abu Dhabi City Tour Brief Overview
Are you planning to visit Abu Dhabi but is looking for the best tour agency to help you explore the beautiful city of Abu Dhabi then consider us. Our customers needs and demands are our priority and try to provide as much comfort as we can to all our customers. We promise to offer premium services and help you to have a fantastic trip of your life.
We offer different customized trips, which are made according to our customers needs and help you to explore this Arab Gem. During the journey, one can have the best sightseeing activity with the mesmerizing view of the skyscraper town. During the trip, you can have a chance to visit the famous Sheikh Zayed Mosque. However, there are also many other things to do during the trip like a visit to heritage Villages, Yas Island, and much more. You will have a chance to spend on f the best day of your life while making lifelong memories.
Some of you are thinking why you should visit Abu Dhabi if you have already seen Dubai city. But the main point is although both are neighbors and are in the Arab World still, the silent features of both cities are entirely different. In the same place does not mean that they are similar and offers the same attraction. Abu Dhabi has its own distinct features utterly different from Dubai and gives you an amazing feeling once you visit the place. Abu Dhabi is the capital of U.A.E and is a tremendous regional powerhouse.
Things to do in Abu Dhabi
If you're thinking about the options what one can do in Abu Dhabi. Then do not worry Abu Dhabi city is no short of options for its tourists. Here are some of the best things anyone can enjoy during their trip to Abu Dhabi.
• Sheikh Zayed Grand Mosque
Who does not know the name of Sheik Al Zayed Mosque? It does not matter where you live if you love to travel and is interest in beautiful architect than you must hear this name. Without hesitating twice, one can say that Sheikh Al Zayed Mosque is the landmark of the Abu Dhabi. The mosque is a fantastic combination of cladding in Macedonian marble. Mosque proudly reflects the colors of Mameluke, Ottoman, and Fatimid design, which collectively makes it a masterpiece of Islamic architecture. It took 20 years to complete this masterpiece and is opened to the public in 2007. Visitors can witness the amazing artwork in the interior and exterior of the mosque.
• Emirates Palace Hotel – Epitome of Luxury
Emirates Palace Hotel Abu Dhabi is a spellbinding milestone that is a wonder to see for each one of the individuals who adventure through its great doors. Every one of the likes and all the shocking creative mind spring up as faculties are blessed to receive an astonishing and exceptional experience. Take in the quality of extravagance that fills each side of this peaceful heaven!
• Ferrari World
This place is specially designed for all of the car racing fans. It is a theme park that allows you to have a thrilling experience of Formula One racing. Children's can also enjoy and learn driving skills on Junior GT track whereas, for an exciting experience, the adrenaline junkies are waiting for all of you to ride flying ace roller coasters. It also contains a spectacular collection of Ferrari cars.
• Yas Island
This beautiful man-made island is nothing less than luxury and comfort with the picture-perfect view of the beach. You can spend your day enjoying sunbathing in a peaceful environment away from the busy routine of life. Other features of the island are its Yas water park, Yas Marina Circuit for car racing and Yas Malls for shopping.
• Abu Dhabi Heritage Village – Discover History at Its Best!
In the event that you are hoping to make a trip down to a city of old history and structural brightness, look no further than the Abu Dhabi Heritage Village situated at the focal point of the Abu Dhabi City. This verifiable marvel is a great encounter to uncover.
Our Hand Picked Abu Dhabi SightSeeing Tour Packages for you!
(Special Discount for Group of 7 Persons or above)
AED 125 | $ 34 Per Person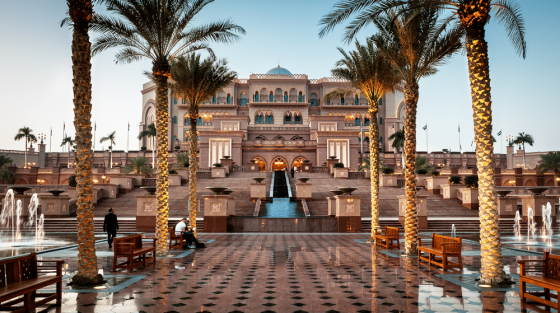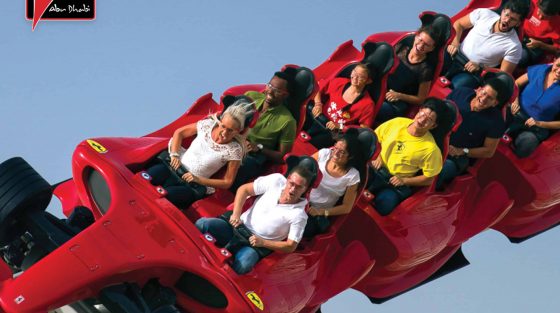 (Special Discount for Group of 5 Persons or above)
AED 450 | $ 122 Per Person
You have to book Abu Dhabi City Tour at least 48 hours prior to your tour date. Use the Booking form OR Connect via Whatsapp for more information.
All Prices are on sharing basis.
Refreshments & Lunch are not included unless requested otherwise.
All the prices are applicable per person only.
To cancel the tour, inform 24 hours prior to your tour day. 100% Cancellation Applies if informed less than 24 hours and NO REFUND will be made.
If you want to reschedule or amend your trip, you must do 24 hours prior to the day of the tour. No charges will be deducted. The rescheduled date of the trip must be made within the same year of the trip.
Professional licensed tour guide of English Language.
For kids up to 3 Years are Free of Charge, above 3 years same price will be charged as of an adult.
Private Transport can be arranged upon request for Family & Groups.
Prices are subject to change without further notice.
We hold the rights on allocation of seating as per availability.
All the shared transfers are managed on SIC / Sharing with other Tourist unless requested and confirmed for the premium services.
All our vehicles are fully Insured to include passengers in the rare event of an accident.
Dress Code For Grand Mosque
Men: Long-Sleeve Shirts, and Full Length Trouser (ankle-length).
Women: Long Trousers or Skirts, Long-Sleeve Shirts or Tops, Nothing Tight, Headscarf is a must to cover the head (important).
Frequently Asked Questions
The timing for Grand mosque is 09:00 Hrs to 22:00 from Saturday to Thursday and 16:30 Hrs to 22:00 Hrs on Fridays.
A Full Day Access to Ferrari World with all rides cost AED 295 for adult and AED 230 for Juniors.
Abu Dhabi is at a distance of 135 Km from Dubai and it takes usually 01 hour and 30 minutes drive to reach Abu Dhabi.
Abu Dhabi is a Jewel of Emirates and Capital of UAE. It has great attractions to offers for its tourist such as Grand Mosque, Heritage Village, Emirates Palace, Emirates Towers, Dates Market, Corniche and much more.
Yes, you can pay cash upon pick up and you can confirm your booking online.
The stop over time is around 20-30 minutes for 6 hours Tour at each spot. If you have a premium full day tour, the stop over time is of 40-50 minutes including 3 hours at Ferrari World.