Do you want to visit an outdoor destination that is a hub of entertainment and enjoyment? If the answer is YES, then the only best place meant for you in Dubai is La Mer. As a tourist, it will be a relaxing and soothing experience for you to visit there.
La Mer Dubai, being located in Jumeirah 1, is one of the most fascinating tourist destinations in Dubai. This beachfront view has got all the things to keep human beings as entertained as possible.
Having said that, La Mer is an attraction for foreign tourists especially for those who have got families. The place is meant for a couple, for singles and parents with two to three children.
Being a sensation of Dubai, we are sharing our experience and recommendation of why you should choose this place to spend your holidays.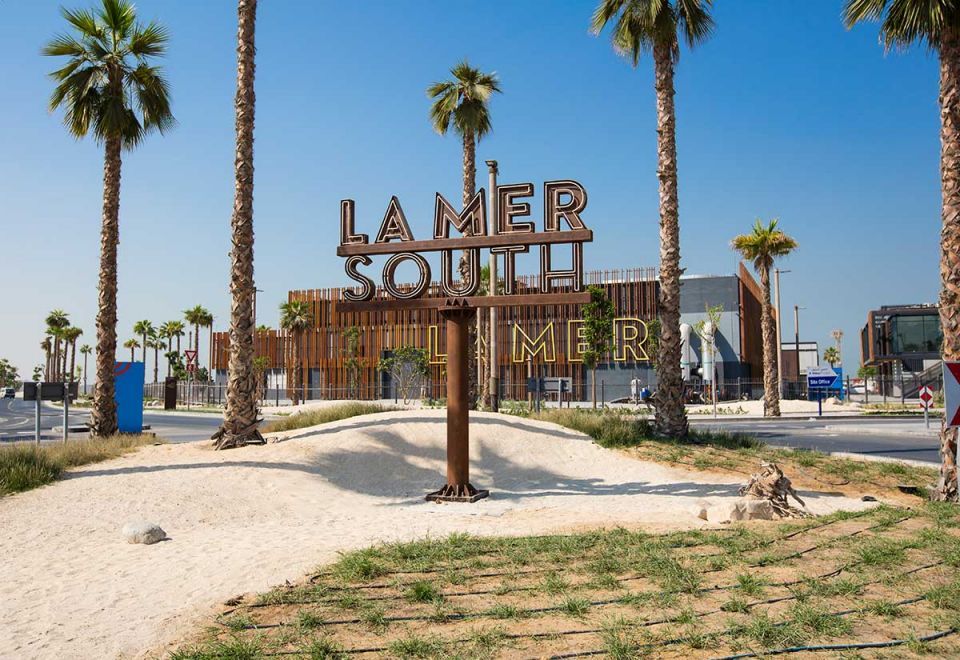 Let's have a look without any further ado:
Opening Schedule of La Mer Dubai
The first phase of this place was opened back in October 2017 for common people. It comprises of almost 1.3 million squares feet area and has got many attractions inside it. Phase 1 contained the North and Southside of La Mer.
The second phase, on the other hand, known as The Wharf was opened for the public in early 2018s. It features the likes of a unique Waterpark along with a sophisticated cinema to increase the lavishes for people in here.
La Mer Dubai Timings
The timings are different for different activities depending upon your personal preference. As far as La Mer Dubai beach timings are concerned, it is opened for the public from 10 am to 10 pm from Monday till Thursday. However, the timings are extended up till midnight on Fridays and Saturdays.
As far as the restaurants and cafes are concerned, they are opened from 10 am till midnight throughout the week. Alternatively, there is La Mer South shopping mall present which is open 24/7 for the tourists and foreigners.
To sum the timing schedule up, it is not complicated at all. However, for visiting the beach, I will be recommending you to go on weekends as it is opened till midnight on Fridays and Saturdays.
La Mer Dubai Entrance Fee
If you are wondering that if there's any sort of fee that you have to pay before entering La Mer, then for your information, the place is absolutely free to visit. There isn't any entrance fee at all.
You can visit the area and roam in it without any worries. However, if you want to enjoy different entertainments such as Waterpark, Restaurants, or Cinema, then you have to pay a certain amount which is common for almost every travel destination.
The thing that is going to surprise you regarding La Mer is that you can explore the beachfront without paying any fee at all. Yeah, you heard it right. As far as you aren't using any service, the beach of this location is absolutely free for you and you can enjoy it for as long as you want.
Restaurants in La Mer Dubai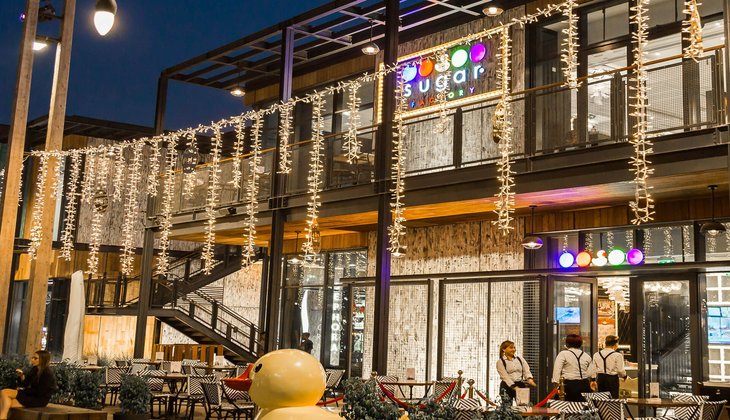 To be really honest, La Mer Dubai restaurants are a treat to dine in. You won't be getting the same environment to enjoy your favorite dishes or desserts anywhere. That's the main reason foreigners are getting attracted to the place that offers them so much lavishes and luxuries.
From restaurants to cafes, you will easily find anything you want. From delicious fast food to naturally fresh juices; from naturally brewed coffee to fresh seafood, you will be finding anything you want in different restaurants located there. However, keep in mind that the more luxury you want, the more you have to spend as there are different kinds of restaurants available there.
Some notable restaurants that you must check out whenever you visit La Mer Dubai are as follows:
1. Kaftan Turkish Gourmet – Offers BBQ and smoked meat.
2. Smoky Beach – Enjoy all kinds of smoked food there.
3. Treej Café – Fresh Coffee, cappuccinos, and salads.
4. Bareburger – One of the best restaurants for fast foods.
5. Sugar Factory – For eating delicious desserts at affordable rates.
6. Roti Rollers – For enjoying traditional Dubai food in the best possible manner.
Other than these restaurants, La Mer also features three fully licensed restaurants located at one of the finest locations you'll experience on the planet earth. That is;
Masti – This restaurant is fully licensed and serves traditional Indian food with a well-furnished bar.
Stars N Bars – It's a popular sports lounge of Dubai
Osh – An Uzbek Restaurant providing luxurious food at expensive rates.
So, that's all about La Mer Dubai restaurants. You will be enjoying eating the best food tastes by visiting these restaurants for sure.
Things to Do in La Mer Dubai
Some fun activities that you can enjoy while taking a visit to La Mer are as follows:
La Mer Cinema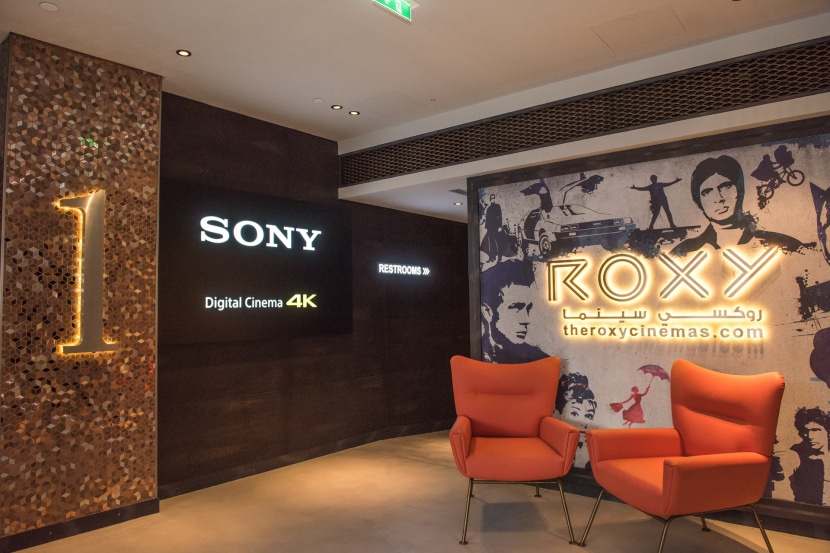 There is a Cinema present in the area which offers you to watch blockbuster movies whenever you want. Cinema in La Mer was opened back when the second phase was completed.
Keep in mind that La Mer Cinema is not an ordinary one. The setting is extremely comfortable. Apart from that, there is proper space available besides the seats in which you can contain popcorn, burgers, fries or anything you want to enjoy during the movie.
The Cinema entertains in 4K ultra HD quality. Yeah, any movie you book is sponsored by Sony and you will be watching crystal clear display at extremely smooth frame rate for sure.
Once you visit this cinema, you won't be able to compare to other ordinary movie watching centers for sure.
La Mer Dubai Laguna Waterpark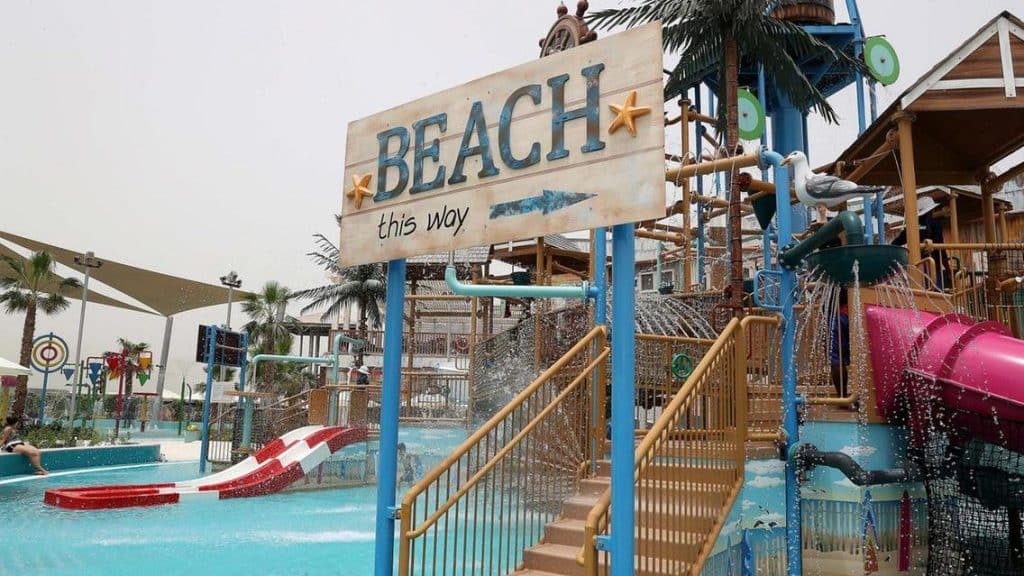 Are you adventurous enough to try out different dares offered by the Waterpark situated in La Mer? Well, if you have the passion and girth, better try out the thrilling challenges offered by the Laguna Waterpark situated at one of the finest destinations in Dubai.
As far as the Waterpark is concerned, it is immense. Yeah, you heard it right. It has got different compartments for adults, for adventurers and families. You can choose the specific compartment according to your personal preferences.
Apart from the thrilling water ride, the Waterpark also features a lazy river, pool lounge, and children's zone. So, if you don't have an interest in trying out the dares, better spend some relaxing time in a lazy river to take off all your discomforts perfectly.
No matter what the situation is, if you are visiting La Mer Dubai, make sure that you enjoy the Waterpark in the best possible manner.
Night at La Mer Dubai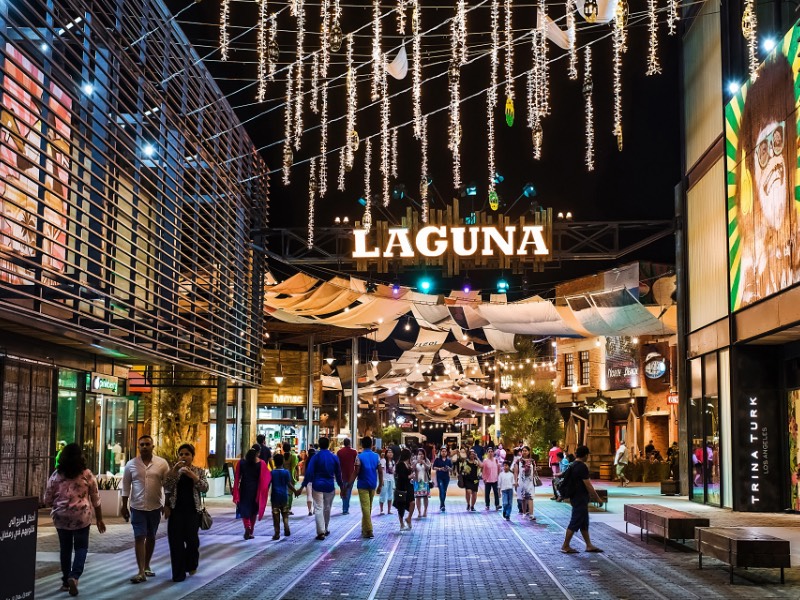 The main reason I recommend tourists to go to La Mer at night is that it is at a peak when the sun sets and stars take over the sky. La Mer Dubai night is one of the soothing and aesthetic experiences a tourist can get easily.
The Lightings, Cinema, Restaurants, Hotels, Beach, and everything look so beautiful that you won't be willing to blink your eyes off such scenic views even for a second.
It was fortunate enough to travel the beachfront at night and in our opinion, we never had a better night in any other tour destinations. That's how awesome the nights in La Mer look like.
La Mer Dubai Parking
A year ago, parking for the public was free in La Mer. The underground parking for the public as convenient for the masses and there was no charge from the administration. However, time never remains the same.
The charges imposed for parking your car for an hour are 20 AED. The reasons for keeping such a huge parking fee are unknown. However, keeping in mind that the place has no entrance fee explains the parking fee imposed by the administration.
Long story short, parking charges will keep you disturbed. So, it would be better for you to take an overview of your budget before you visit the place.
La Mer Dubai Hotel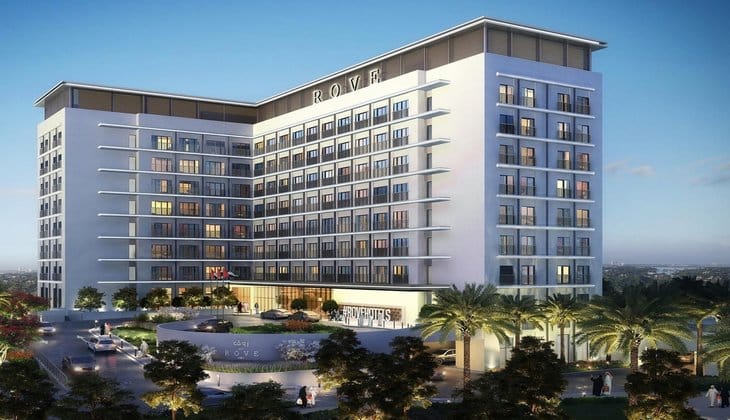 Hotels, both 5 stars, and 4 stars are available near La Mer. Foreign tourists can take a look at the likes of Hilton Hotels near La Mer as they are providing perfect services. But, keep in mind that the prices are not so affordable.
Hence, it would be better for you to pre-book the hotel rooms especially if you are thinking of spending the weekend at La Mer.
How to Go to La Mer Dubai?
Going to one of Dubai's fascinations is not as difficult as it might look. Some of the options that you can try out are as follows:
By Car
Going to La Mer is easy when you have got your vehicle. However, if you are traveling from Dubai to this place, you should follow Mercato Shopping Mall and the 2A street signs.
On the other hand, if you are traveling from Sharjah, I will be recommending you to go forward from the Etihad Museum and Jumeirah Mosque. Right after that, you should be following the 2A signs leading to La Mer.
By Bus
RTA 8, 9 and 88 buses stop at different points and one of them is La Mer. So, if you are alone, you should try this service.
By Metro
Those who are wondering that how to go to La Mer Dubai at an affordable rate should be happy that Dubai's Metro can easily leave them to RTA 9 Bus stop. From there, they can catch the bus to Dubai's most beautiful beachfront.
Some Last Words:
La Mer is undoubtedly, one of the best beachfront in Dubai and across the world. If you are thinking of visiting Dubai when holidays are around, keep La Mer in your priorities and we assure you that you won't be regretting your decision at all.