Duration: 12:00 Hrs (Approx)
English/Arabic Tour Guide
When in Dubai, never miss a chance to explore this precious gem of Musandam and have a lifelong experience of adventure and fun. Musandam is famous among tours due to its spectacular view and successfully makes its name in the list of best places in the world. The Musandam greatly plays a role in increasing tourism in Oman. Musandam offers a great variety of marine life, which has the potential to be your life long memory with some of the best experience.
Always take time for yourself to have some quality time away from the hustle and bustle of the city at some peaceful place close to nature.
Blue Planet Tours offers one of the best tour services to Musandam to explore this hidden secret of the Arabian world. It is a heaven for all the nature lovers due to it might and glorious landscape with a spectacular skyrocketing mountain range and the fantastic climate of the place which have the power to make all of its visitors go gaga over it. We have a committed and a dedicated team which promises to provide premium services and is available to cater your needs 24/7. We make sure to make your journey itself a long-lasting memory.
Our topmost priority is to make all of our customers happy and satisfied with our services. One can enjoy a mind-blowing picturesque drive through rough and tough mountains of The Hajar. On reaching there, one can enjoy a magnificent dhow cruise ride. Surrounded by superb mountain sailing over clear shiny water in broad daylight will be an experience you never want to forget. To fantastic tranquility of the scenery add more beauty to your trip. There are many other activities like fishing, banana boat ride for all of you to enjoy and experience the extraordinary life of underwater. I am sure once you visit the place you all be awestruck by its beauty and charm.
Musandam- Norway of the Middle East
The Musandam is famous among its visitors as Norway in the Middle East. Although many of you think that it is a part of Oman, it is a separate place from Oman. From a strategic point of view, the city of Musandam is of great importance. It provides a gateway to the Persian Gulf.
Enjoy Sailing in Musandam


One of the most attractive features of the Musandam is its dhow cruise. Visitors can enjoy a beautiful view of the Fjords, and in the night you can have a fantastic dinner while sailing under the sky full of stars. Never miss a chance to have a turquoise view of waters.

Visit Khasab Castle


To have a view of the fantastic ancient architect and enjoy the spectacular ancient times and have a chance to learn about their history, visit khasab castle. Many exhibitions were held in the castle for visitors.

Enjoy the Golden beach of Khasab


Everyone loves to spend some of their time at the tranquil blue water and glitzy golden sand to have one of the best experience of their life. Visit the stunning beach of the Khasab where one can enjoy swimming, boat trips, and also camping.

Watch Dolphins swimming around Musandam


One of the fantastic thing which all visitors love to enjoy at the Musandam is the beautiful view of the dolphin playing.
Adventure In Musandam Sea Includes: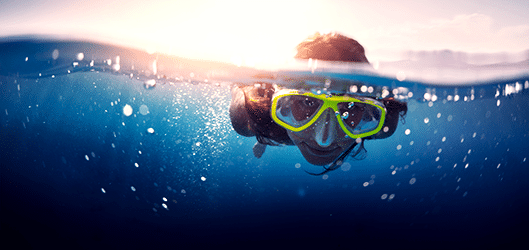 Musandam Tour Video Highlights
Instant Confirmation For ( Certain Nationality's ):
Other than the below mentioned Nationalities, Oman's Immigration requires 48 hours for Visa Approval.
You have to book Musandam Tour at least 48 hours prior to your tour date. Use the Booking form OR send Whatsapp for more infromation & available dates.
All the prices are applicable per person only.
To cancel the trip, inform at least 24 hours before your tour or 100% Cancellation charges apply.
If you want to reschedule or amend your trip, you must do 24 hours prior to the day of the tour. No charges will be deducted. The rescheduled date of the trip must be made within the same year of the trip.
Kids up to 3 Years are Free of Charge, above 3 years same price will be charged as of an adult.
Prices are subject to change without further notice.
We hold the rights on allocation of seating as per availability.
All the shared transfers are managed on SIC / Sharing with other Tourist unless requested and confirmed for the premium services.
Dhow Cruise sail under complete supervision and a dispatch is consistently on reserve if there should arise an occurrence of any crisis circumstance. First aid kits, fire safety kits and life jackets are promptly accessible on Dhow Cruise.
Summer: Light comfortable cloths are recommended.
Winter: Light Warm cloths are recommended.