Duration: 06:00 Hrs (Approx)
English/Arabic Tour Guide
Dubai, a city of architectural wonders and a bustling ambiance, is the topmost priority of all the tourists around the world. Apart from skyrocketing buildings and the gleaming life of Dubai, this Arab country has much more to offer. If you want to have a fantastic trip near a wonderfully natural and tranquil place filled with adventure and architectural wonders then congrats you are at right place. Visit amazing and spectacular Hatta Mountains to feel connected with your soul. Hatta Mountains is the best place to visit for all the adventure and thrill lovers. Never miss a chance to have this epic outdoor adventure which is a blend of epic desert safari and nature tripping.
Hatta Mountain Tour - A Brief Overview
This fantastic panoramic and breathtakingly beautiful village of Hatta is nestled in the Hajar Mountains and is in the east of Dubai city. This place is full of glorious ancient heritage due to with it is honored as a Heritage village.

Throughout the trip, it will be our topmost priority to make you feel comfortable and let you have one of the best trips of your life. Due to the rocky roads, we will take you by 4×4 vehicles. I am sure just by reading this much you will be excited to have a fantastic journey with us. After enjoying the spectacular landscape for an hour almost, you will reach there. Where you can visit the large building of Hatta Fort and enjoy many other activities. We know that you are here to build beautiful memories for your life, and we provide you with a chance to collect those precious memories.
There are many adventurous and great things to do in Hatta tour. The list is very long, but here we are trying to explain some of the best things which all tourists love to do and enjoy during their trip in Hatta Dubai. These are:
• Enjoy Kayaking in Hatta Dam
Yes, you heard right for all the adventure lovers you will have a chance to enjoy Kayaking in the tranquil and glitzy water of Hatta dam while being awestruck in the beauty of the place. One of the best attraction of Hatta is its dam which blue water and fantastic surrounding will take your breath away. Never miss a chance to enjoy Hatta Kayak with your friends and family here in Hatta Dubai Tour.
•

Visit Hatta Heritage Village
Hatta with no doubt is a placed filled with amazing pieces and architect from past which will take you back in the time. It is just like a time machine where you can see the spectacular life of Hatta people from the 18th century. To preserve the original feel of the place each year, many cultural events are held here. You can have a chance to see marvelous artifacts of past like their weapons and instruments.
•

Enjoy at Amazing Hatta Hill Park
If you want to enjoy a panoramic and peaceful than Hatta Hill Park outing is just what you needed. It is present on the top of a mountain and is a perfect place to spend some quality time with your friends and family. There are many shaded huts to enjoy BBQ along with the lush green and spectacular view of the surroundings which make your picnic something more than a regular outing.
•

Thrilling Mountain Safari in Hatta
Here is an option for thrill and adventure lovers to fill your trip with adventure by enjoying amazing mountain safari here in Hatta Dubai. There are trails for everyone for beginners to seasoned pros. With GoDubaiDesertSafari, one can find the beauty of Hatta in an amazingly unique way.
Our Hand Picked Hatta Tour Deals for you!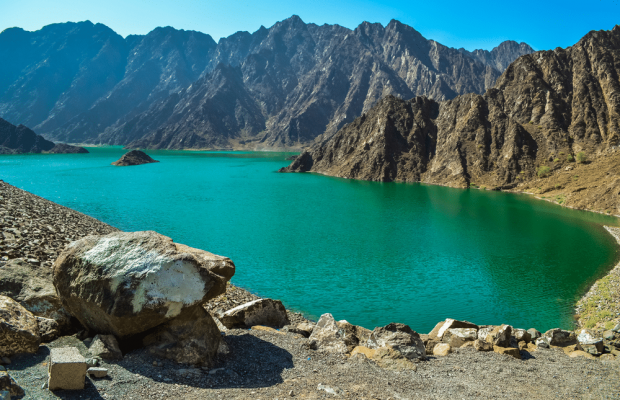 AED 130 | $ 38 Per Person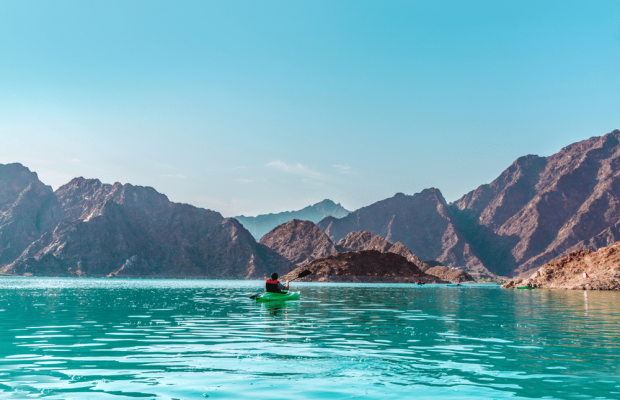 AED 599 | $ 172 Per Vehicle
You have to book Hatta Tour at least 48 hours prior to your tour date. Use the Booking form OR contact via Whatsapp for more information.
All the prices are applicable per person only.
To cancel the trip, inform at least 24 hours before your tour day. NO Cancellation if informed less than 24 hours and NO REFUND will be made.
If you want to reschedule or amend your trip, you must do 12 hours prior to the day of the tour. No charges will be deducted. The rescheduled date of the trip must be made within the same year of the trip.
Suitable for all age groups.
Pregnant Women, Old Age Citizens, or the ones with any heart or back problem will be advised not to do adventures like Mountain Safari.
Kids up to 3 Years are Free of Charge, above 3 years same price will be charged as of an adult.
Prices are subject to change without further notice.
We hold the rights on allocation of seating as per availability.
All the shared transfers are managed on SIC / Sharing with other Tourist unless requested and confirmed for the premium services.
All our vehicles are fully Insured to include passengers in the rare event of an accident.
Summer: We recommend light comfortable cloths.
Winter: We recommend warm cloths.
Frequently Asked Questions
Hatta is situated in the Hajar Mountains, at the border of Dubai and Oman.
If you have UAE visa on your Passport, it is enough to visit Hatta. In case you are passing the border for Hatta Pools or Wadis, then Passport is required for check-in purpose.
Its around 1 hours and 15 minutes drive from Dubai to Hatta.
The Hatta Lake is situated in the Hajar Mountains of Hatta.
Hatta Heritage Village opens at 07:30 Hrs and closes at 20:30 Hrs.
Yes, It is totally safe to go alone and you can get your private exclusive 4×4 car and also can join other tourist to Visit Hatta.